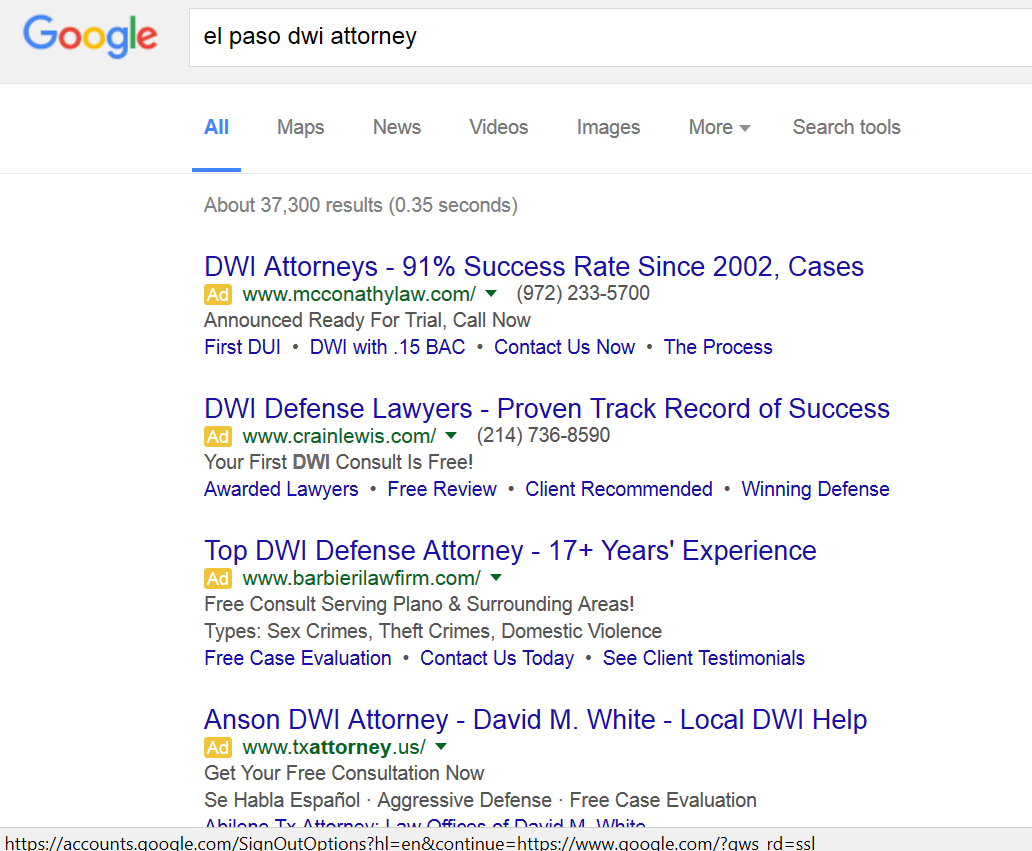 There's been a big change in Google recently and it has big implications for El Paso businesses. No longer is ranking in Google's organic going to be enough, but now it's a must to rank in Google's local 3-pack with map listing and run ppc ads.
Google started putting 4 ads on the top of their vaunted organic listings last week which sent small business owners and marketers scurrying to measure the repercussions on their business.
Before the change Google essentially had between 13 and 14 listings on the first page of search results. The top 3 spaces were dedicated to ads, the next 10 to organic listings or organic listings and inserted listings from various other Google services such as Maps, Local, News, and Images. Then a few years ago Google started jumping into vertical search for things such as hotel deals, flights, etc.. and then they introduced what was called the local carousel, a banner with images at the top of search results, even above ads. They also introduced the answer box, which steals answers from a website to read out loud for voice powered search, and placed it above search results most often when there are no ads.
The new change moves the ads from the right hand side of search results, eliminating them completely, and creating 1 new ad where the first organic position used to be. This will undoubtedly increase the number of clicks on the top 4 ads and reduce the clicks on the first organic position causing a waterfall effect on those below it. We'll also likely see competition increase for the newly created ad position propelling an increase in CPC's for queries where this new layout is used.
For El Paso Businesses that are what Google calls "highly commercial" this means considering moving more budget into paid advertising and local seo and reducing focus on content marketing and organic efforts.